Shockwave Transmitter Tips: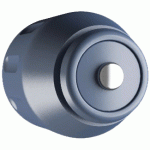 A6: Acupressure Transmitter
Acupressure Shockwave Tip used to activate and deactivate acupressure points along the body meridians.

C15: CERAma-x Transmitter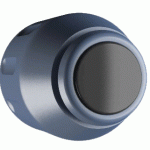 with an acoustic impedance closer to bodies tissue impedance for optimal shock wave transmission (made of special ceramic composition).

R15: Standard Transmitter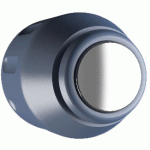 used for all common (standard / classic) ESWT applications.

DI15: Gold Titanium Deep Impact Transmitter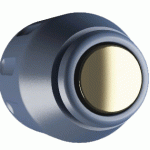 Beam the Energy (concentrate it) on the pain zone by special ellipsoid shape and material higher energy volume with deeper penetration depth is archived.

F15: Focus-Lens Transmitter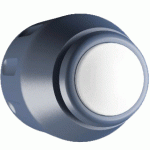 Focal point very close to surface for close-to-surface soft tissue applications.

D20-T: T Gold Titanium D-ACTOR 20 Transmitter
The new moving/oscillating transmitter generation for coverage of large applicat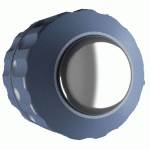 ion areas (muscles, tendons) and better diagnose of muscles triggers. Trigger points are eliminated "Localize & Deactivate." Also used for massage vibration therapy of small muscle regions.

Shockwave Contact Gel: Used for optimized coupling and transmission of shockwaves into the tissue. Air bubble-free consistency, clear (bottle a' 850ml).
Filter replacement set for ENERGY I and/or II compressor
Air tube to connect ENERGY I or II compressor with MP100, MP200 & DUOLITH control unit. Length approx. 3ft. or 10ft.
Transportation Case for MP50, MP100, or MP200 Control Unit (with Handle & Wheels, gray): For mobile use for multiple treatment locations, floors, or treatment rooms; and/or protective storage.
Case for Radial Hand Piece (black): great for transportation and/or protective storage.
Equipment Cart MASTERPULS: Easy portability within facility between treatment rooms.
Please contact us to order parts or accessories and for pricing information.