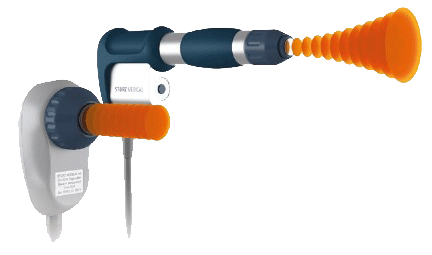 … in addition to focused, radial shock waves with somewhat different physical features are used in modern medicine today with the similar effective results.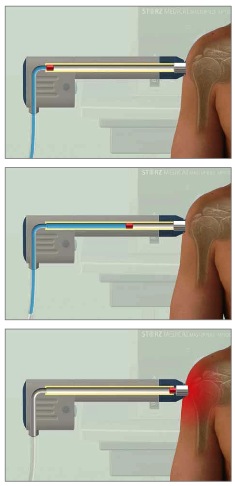 Radial shock waves are generated by means of a pneumatic system. With compressed air a projectile is accelerated to a high-speed then suddenly decelerated by a transmitter. The transmitter is held to area to be treated. The generated kinetic energy is than transmitted to the tissue from where it propagates outwards (radially) as a »radial« wave into the tissue.
The maximum energy is reached in the superficial areas of the body.
Radial sound wave propagation in the tissue provides excellent therapy results when treatment is performed on musculoskeletal conditions near the surface.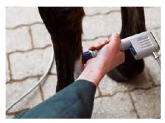 Radial extracorporeal shock waves therapy –  Quo vadis ?
Today focused extracorporeal shockwaves are only used I few indications like bone pathologies or calcific tendinitis. The radial extracorporeal shock waves technology is now indicated in most soft tissue disorders.
In the future further indications will expand the treatment spectrum. Most recently rESWT is now used in some generalized musculoskeletal diseases like myofascial pain syndromes, trigger point associated disorders and in dermatology chronic wound care.