Extracorporeal Shock Wave Therapy  (ESWT) Applications for Companion Animals
QUICK • SAFE • SUCCESSFUL
Extracorporeal Shock Wave Therapy (ESWT) is used for the treatment of musculoskeletal soft tissue pain as well as superficial and soft tissue injuries and disorders. It is helpful for orthopedic cases such as hip and ellbow dysplasia, fractures and tendon injuries. There is no sedation required and the therapy sessions provide successful relief of acute and chronic pain. It brings great relief to chronic disorders, restores painless mobility and stimulates bone growth and tissue regeneration in small animals.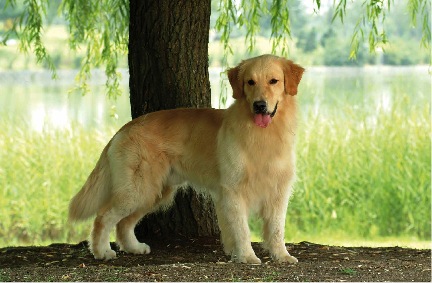 Companion Animal conditions that have successfully been treated with Shock Wave Therapy include: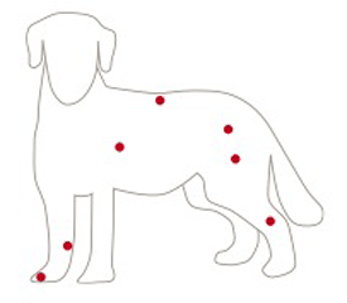 Osteoarthritis in stifles, hips, backs, etc.
Hip Dysplasia
Tendon Injuries
Ligament Injuries
Non-union or
Delayed-healing of Fractured Bones
Chronic Back Pain
Trigger Points
Acupressure Points
Painful Scar Tissue
Lick Granuloma
Chronic Wound Care
NEW: Our STORZ patented D-ACTOR® Shock Wave Technology has also been used very successfully for Myofascial Pain by treating Trigger Points (Trigger Point Shockwave Therapy / TPST / TST), Acupressure Points (Acupressure Shockwave Therapy / APST / AST) as well as Non-healing Wounds.
The STORZ Medical Technology is not only cutting-edge; the units are extremely portable and user-friendly.