Effective Myofascial Syndrome and Trigger Point Treatment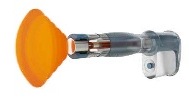 Travell and Simons is the starting point for the diagnosis and treatment of myofascial pain syndromes.  As trigger points are difficult to localize and trigger point therapy has only limited efficiency, this therapeutic option is rarely used in current practice.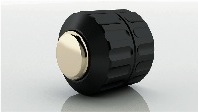 Recent research in shock wave therapy has resulted in the development of the D-ACTOR® Technology, a combination of  pneumatically-generated acoustic pulses (radial shockwaves) and vibration.  This technology allows effective treatment of generalized muscle disorders with local trigger point such as myofascial pain syndrome, trigger point-associated pain, and painful tissue disorders (metaplasia), as well deactivation of muscle knots and surrounding connective tissue, thus relieving pain, smoothing, and promoting tissue regeneration of the treatment area(s) with highly successful results.
The application of the D-ACTOR® Technology to diagnose and localize trigger points represents a new highly efficiant therapy approach.
The D-ACTOR® Technology was developed especially for the treatment of these large muscle and connective tissue indications.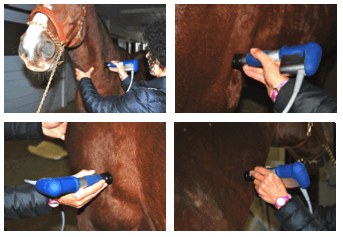 For more information about the D-ACTOR, please do not hesitate to contact us.
[issuu viewMode=singlePage width=300 height=424 printButtonEnabled=false backgroundColor=%23222222 documentId=120916014425-dd27a5ec9a6d445ea44a3d03fabc4090 name=d-actor_20_power_titanium_vet username=gkinas tag=animal unit=px v=2]