First-Class Modular System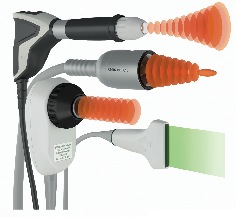 The pioneering modularity of the DUOLITH ULTRA ideally combines treatments, diagnostic information and navigation.
We simply call that: Connected Technologies
With the new DUOLITH® ULTRA, innovative ideas merge with the most advanced technologies and progressive design without losing sight of tradition.
STORZ MEDICAL Top View display: All relevant information available via touch screen
Treatment control in your hand: Radial shock wave with innovative hand piece display and »Skin Touch« ON/OFF sensor
Quality which pays off: Focused shock wave with constant and reliable high energy dynamic, ergonomically optimized focal zone with deep penetration
Diagnostics you desire: Integrated ultrasound imaging, black & white or color doppler
Level 1:
R-SW Module with unique hand piece operation
Progressive design
Innovative display on top of hand piece
Integrated pressure & frequency selection
Skin Touch ON/OFF sensor
Optional: Visual control of application pressure
Optional: Noise Absorption
Optional: Vibration Therapy V-ACTOR®: 1 – 35 Hz
Top View display with touch screen
Central unit for controlling and monitoring of all modules
Easy to use, all treatment parameters in the field of vision
Integrated patient management
Intuitive selectable treatment guides
Optional: Ultrasound diagnostic black & white or color doppler
Level 3:
R-SW + Control + F-SW Module (+ US) with reliable electromagnetic cylinder source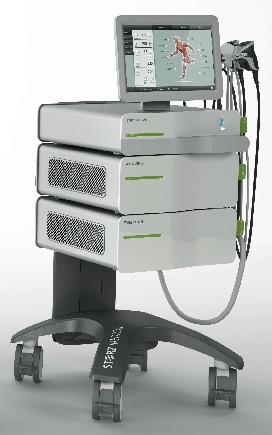 For treatments in near-suface and deep sited areas of the body
Ergonomically optimized focal zone
Constant high energy dynamics
Optional: Noise Absorption
Optional: Ultrasound diagnostic b/w or color doppler
For more information about the DUOLITH ULTRA, please do not hesitate to contact us.