Non-invasive ESWT treatment of Angular Limb Deformity (ALD) in foals & canine puppies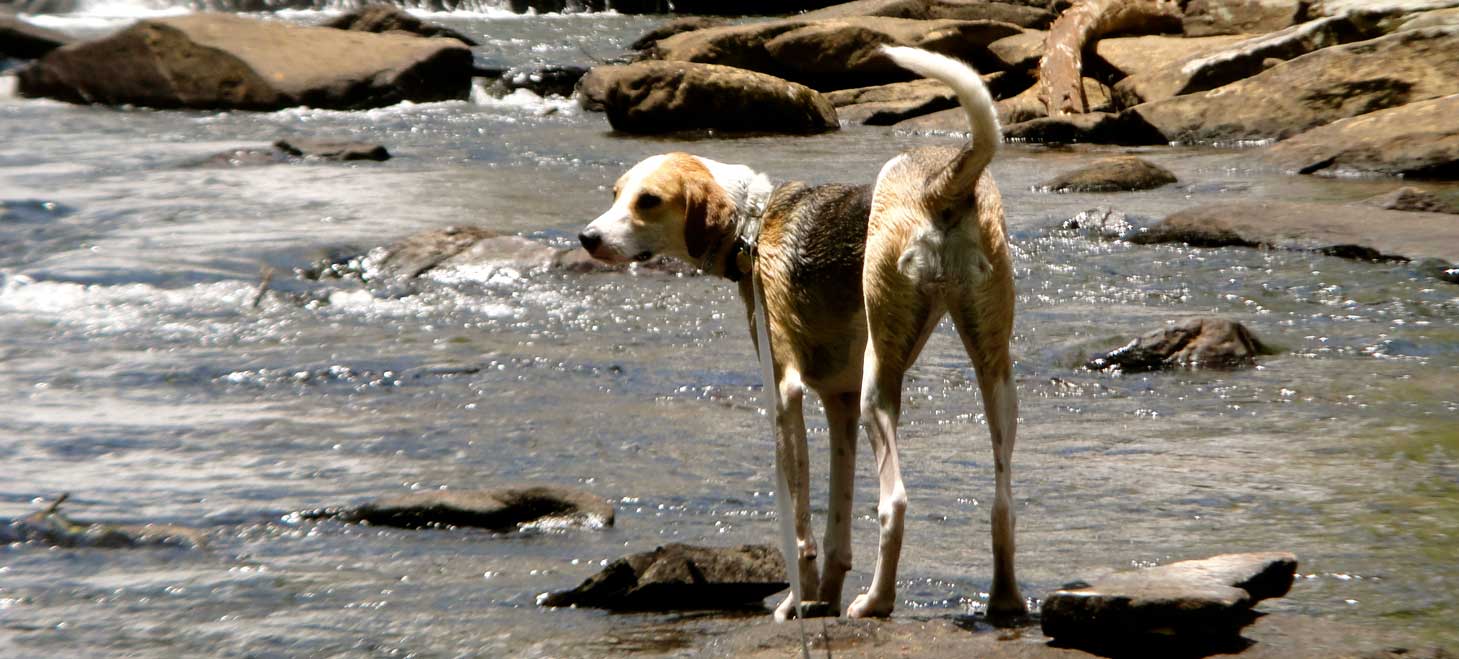 Angular limb deformities in foals and canine puppies…
… are defined as a deviation from normal alignment when viewed from the front. The deviation from normal may be in any of the joints or long bones of the legs. The deviation is seen as a lateral (outward or valgus) or medial (inward or varus) bowing of the limb, usually at a joint. Deformity may involve the front and rear legs. Treating Angular Limb Deformities using shock waves has proven to be a successful remedy. Originally used only for the disintegration of kidney stones, today shock wave treatments of orthopedic indications have become a recognized and successful treatment option and an alternative to invasive surgery, the typically common solution for this indication.
It is crucial to treat any angular deformities immediately. Delaying may cause loosing the  window of opportunity for an effective shock wave treatment. Once the growth plates closes, the bone growth stops and any correction is most likely no longer possible.
About Shock Wave Therapy: 
Shock wave treatments are increasingly used to treat orthopedic problems such as bone fractures and other musculoskeletal disorders to promote bone growth, healing, and minimize pain. A Shockwave is defined as a Acoustic Wave (Sonic Pulse) characterized by high peak-pressure, a short lifecycle, fast pressure rise, and a broad frequency spectrum. The generated kinetic energy is transmitted to the targeted bone tissue area stimulating and activating the bone's and tissue's own repair mechanismen. The denser the tissue, the better result, making this an ideal treatment for abnormalities in the softer bones of foals and canine puppies.
Shock waves initiate healing processes:
Stimulation of microcirculation (blood, lymph) and metabolism (nitrous oxide, vasodilation, reduction of oxidative stress)
Mechanotransduction – cell matrix stimulation
Increase of cell wall permeability (increased molecular mobility)
Stimulation of osteoclasts, bone cells that rebuild bone
Enhances development of new blood vessels
Stimulation of stem cells i.e. cell proliferation, transport and differentiation (skin rejuvenation, tissue regeneration)
Indication: 
Angular Limb Deformity (ALD)
Advantages:
Non-invasive therapy
Negligible side effects
Ambulant procedure
Long-lasting effects
Costs: less than

Periosteal stripping or Transphyseal bridging
MASTERPULS  VET treatment process recommendation for ALD:
R-SW hand piece with C15 CERAma-X or R15 Standard Transmitter Tip
Intensity level: ~3 Bar
Impulses per area: ~2000 Shock's
Frequency (Hz): ~10-15
Treatment area: Apply treatment to the Convex Physis area
Treatment interval: One treatment every other week for 3 to 4 times or longer until significant improvements are apparent
Treatment documentation: X-rays before every treatment help visualize improvements
Case Report:
Fred Shiery, DVM, Shiery Animal Clinic, Camden, MI
Our Shockwave Protocol for Angular Limb Deformity in Foals:

Valgus and Varus deviation
Start treatment as early as possible. Some may will straighten on their own, but don't wait.
Use the same site, as if doing a posterial strip.
Treatment settings vary depending on degree of deviation & size of foal.
Usually use: 3 bar, 2000 shocks, 15 Hz
2 treatments, 2 weeks apart, and at 3-4 weeks, if a 3rd treatment is necessary. If 2 treatments can't be done, then don't do it at all. It is very important to keep the foot level.
After shock wave treatment, we use a low dose of Dexamethasone and Injacom 100 (a concentrated vitamin A-D).
Learn More…
Karl Joseph Boening, DVM, Dipl. ECVS of Tierärztliche Klinik in Telgte, Germany, was the first to use the shock wave technique to target bone deformities. Several years ago he carried out experimental work on bones using shockwaves and found that the technique did not harm the growth plate in the long term. His work led the Equine veterinarians Bathe and Rowlands to launch their clinical trial on foals under their care suffering from ALD. Read the full Power Point Presentation by Andrew Bathe MA VetMB and David Rowlands BVSc – Rossdale & Partners, Veterinary Surgeons: Treatment of Angular Limb Deformity in Foals Using Radial ESWT: A Prospective Clinical Trial
At Rossdale ESWT is now well accepted as a useful non-invasive treatment for angular limb deformity in young growing foals.
Angular Limb Deformities in foals presented at the 10th International Congress of World Equine Veterinary Association 2008 – Moscow, Russia by Tim Greet, FRCVS, Professor Rossdales Equine Hospital, Newmarket, Suffolk, UL
For more information, please do not hesitate to contact us.